"Vicki's course is definitely for all levels of creatives; no matter one's skill level. I came into the class with no expectations especially since I did not have an art background or any art training. I was very pleasantly surprised to discover with Vicki's teaching method how successful I was able to understand and use these basics in my own art. I AM NOT a fine artist but I did not need to be to take this course. I refer to it again and again. Vicki is witty and funny so I was never bored. I would take any course she had to offer."
- Melody Willoughby
Now...you. YOU. I'm seriously honored that you wanted more information about the Ideal Art & Peace System.
But before we can become virtual BFFs, I have to know one thing: do you even like me? Because if you're not the type of person I can help, or if you don't resonate with me, then I'd hate to take up space in that sacred inbox of yours.
So who the heck am I?
<Well, as you may have guessed, my name is Vicki Ross and since 2002, I've spent thousands of dollars learning to paint. And now, I teach people to learn and grow as artists, filling their empty time with peace.
I like to think of myself as your online MUSE. One of my readers once described me as "the girl who can paint a face on ANYTHING…even a cereal box!" I'd also add that I'm pretty good at impromptu demonstrations in my living room or on YouTube and I make a mean vegetable soup. ;)
Who I Can Help Most, and Who I Can't
There are certain types of people I tend to get mind-blowing results for...and others who aren't the best match for me. Let me explain each really quickly so we're on the same page.
I get awesome results for...
Beginners to painting who feel a little overwhelmed by all the advice on the internet and who are looking for a path that gets them results.

Art students who have taken so many classes they have them all confused and are clueless how to do this on their own.

People who have way too much time on their hands…or are anticipating it (retirement) that lead to bad habits like eating, TV, drinking, shopping, and other destructive habits to pass the time.

People who have been working in other art arenas like scrapbooking or journaling and feeling the urge to get further into real art.
On the other hand, I can't typically help people who...
Love to troll YouTube videos and leave comments like, "ur ugly." I welcome encouragement around these parts, yo.

Aren't willing to put in a little work to make their dreams a reality. My strategies don't work unless you do.

Are expecting Hollywood quality videos. These are created right here in my working studio and you get to see the good, bad, and the ugly. Then you get to watch me figure out how to fix it.
I'd like to hope you fit snugly into that first category so we can carry on our merry way.
But hey, I'm not right for everyone, and if you'd like to peace out now, then no hard feelings. You can delete or ignore my messages and I'll see you as usual in the online art community.
If we're a match made in virtual heaven, then let me tell you a little bit more about me and what you can expect here. Sound good?
What I Believe
I have a few semi-controversial beliefs that will cause some people to throw their fist up in agreement...and that will leave others a little cross-eyed.
You, of course, don't have to agree with me (I welcome it!), but let me quickly lay out my overall philosophy about learning how to paint.
I believe that...
Trying to learn how to paint by copying a demonstration by someone who may not have much more training that you is a surefire way to fail…if you want to learn how to paint. If you just want to play, I agree, these are fun! But you won't know the WHY of what you are trying to do.
Trying to advance your learning by spending hundreds of dollars on Artist's Quality materials thinking that will "up your game".
Art will heal. My own art experience saved my life (for real), and I KNOW how to help you through your life-changing event.

You don't have to spend 20 hours a day working on your art in order for it to be a success. In my book, "busy" is not a badge of honor, and I'll show you how to create a life of balanced bliss.

Art is something you can do as long as you grace this green earth. No mobility? No problem. Arthritis? Tape the brushes to your hands like Renoir did. No matter your challenge as you age. you can paint.

Your experience, your knowledge, your everything...are vital to this world. You have the inherent power to do incredible things. Pretty cool, eh?
What You Can Expect From Me
Still with me? Heck yeah. That means you and I will get along juuust fine and you'll get a ton of value from what I share here. :)
I also want you to know that I do my absolute BEST to share useful, relevant, and fresh strategies and inspiration with you here each week.
Hope to talk soon,


p.s. Want to check out some of my most inspirational and helpful content right now, lovebug? I highly recommend checking out my blog posts here. Make sure to read the old ones too -- I've been told that they're super motivating and empowering.
Facebook is my favorite platform to connect on, by the way, so I often share rants, lessons, and inspiration that I don't share anywhere else. Follow me here!
I also do Twitter and Instagram and…and…find all my social media links AND gallery HERE!
The Ideal Art & Peace System
A 60+ day course that will have you painting at an intermediate level upon completion (depending on the time you spend practicing). As you gain confidence, you will experience the ZenZone…which is the healing power of art. Endorphins will be released, and the bats in your belfry will fly away! This course teaches you the "HOW" of painting so you'll know how to solve issues on your own.
You will learn the core basics of art, condensed from Vicki's 15 years of study and research that allow you to progress quickly. Optional: A custom Axully Kit, curated by Vicki. After learning the basics, you will learn how to handle Oil, Soft Pastels, Encaustic and Watercolor.

The first half of the course is spent on basics. Yeah, I know. You want to get right to making a pretty picture, don't ya? Well, these first topics are the FOUNDATION of art and will help you understand WHY you use a certain color at a certain time. For example, you'll learn how to mix color! Now, that's a BIG issue with most newbies. Along with shape, form, value, and a few extra foundations just so you'll know they exist. These topics are revisited every day by master artists...that's how important they are.
The second half of the course is spent on the four oldest mediums in history: Oil, Soft Pastel, Encaustic, and Watercolor. Most other mediums are offshoots of these. You'll pick up history, differences between them, and how to use them. I'll double-dog dare you to give each a try, even if you have a preconceived notion that you aren't gonna like it!
We'll have fun in the private Facebook group…for students only…where you will feel free to post your efforts as you work through the lessons. I will do my fabulous virtual painting on a few student paintings to illustrate how it can be different. There is no right or wrong in my discussions! AND, by posting your assignments, you'll trigger me to add to the class content and help others to be brave.
You'll have access to me any time!
Vicki Art Statement
Vicki has been involved in the arts from a young age, as a student, tutor, designer, and constant creator in all media since her 20's. After a major life-changing event in 2001, she began creating fine art full time. Studying with masters of our time led her to create Axully.com, to share with others some of the tutors she admires.
Her first gig was as Design Director of Leisure Arts, with her focus in surface stitchery. A few years later, she was a publisher/owner/designer of her own company, NeedleWorks. The corporate clients she worked with include Coats and Clark, Rhode Island Textile, and Paragon Needlecraft, to name a few. Her second career as a graphic designer and co-owner of Ross Marketing followed several years later when the Macintosh changed the landscape of the publishing business. Vicki was an early adopter, learning to use the new tools to ease the reproduction of charts, books, websites, and graphic design. Clients such as Chambers of Commerce, J.B.Hunt Transport, and performance artists in Branson, MO, honed Vicki's skills as an artist in the printing industry.
Vicki's third career is as a fine artist. She studied with some of the greatest artists of today, and gained signature status in several international art groups. She has had art on display in Santa Fe, NM.y Ventana Art Gallery, and in France, as well as other galleries in the US. Currently, her focus is mixed media and paper art, teaching online and developing a successful YouTube following.
The links are prominent on www.VickiRossArt.com. She has been a brand ambassador for craft companies such as DecoArt (present), Canvas Corp Brands, Paverpol, and others.
Vicki's videos on YouTube are full process videos where her students feel like they are sitting with her in the studio.
"Fantastic feedback. Love the technology you are using!! I will re-paint the pear tonight. Please do not bother evaluating the second pear I posted. I want to use your feedback on the redo! I used way to much gamsol the first time. I also need to trust the photo more because every time I painted darker shadows I would think it wasn't right? When was. Anyway I am liking oils, a lot better than I thought I would. It's so forgiving and you can repaint over again, only down side is the drying time and the nature of oil/gamsol cleanup. Thanks so much!!t!"
- Sharon Large

Your Instructor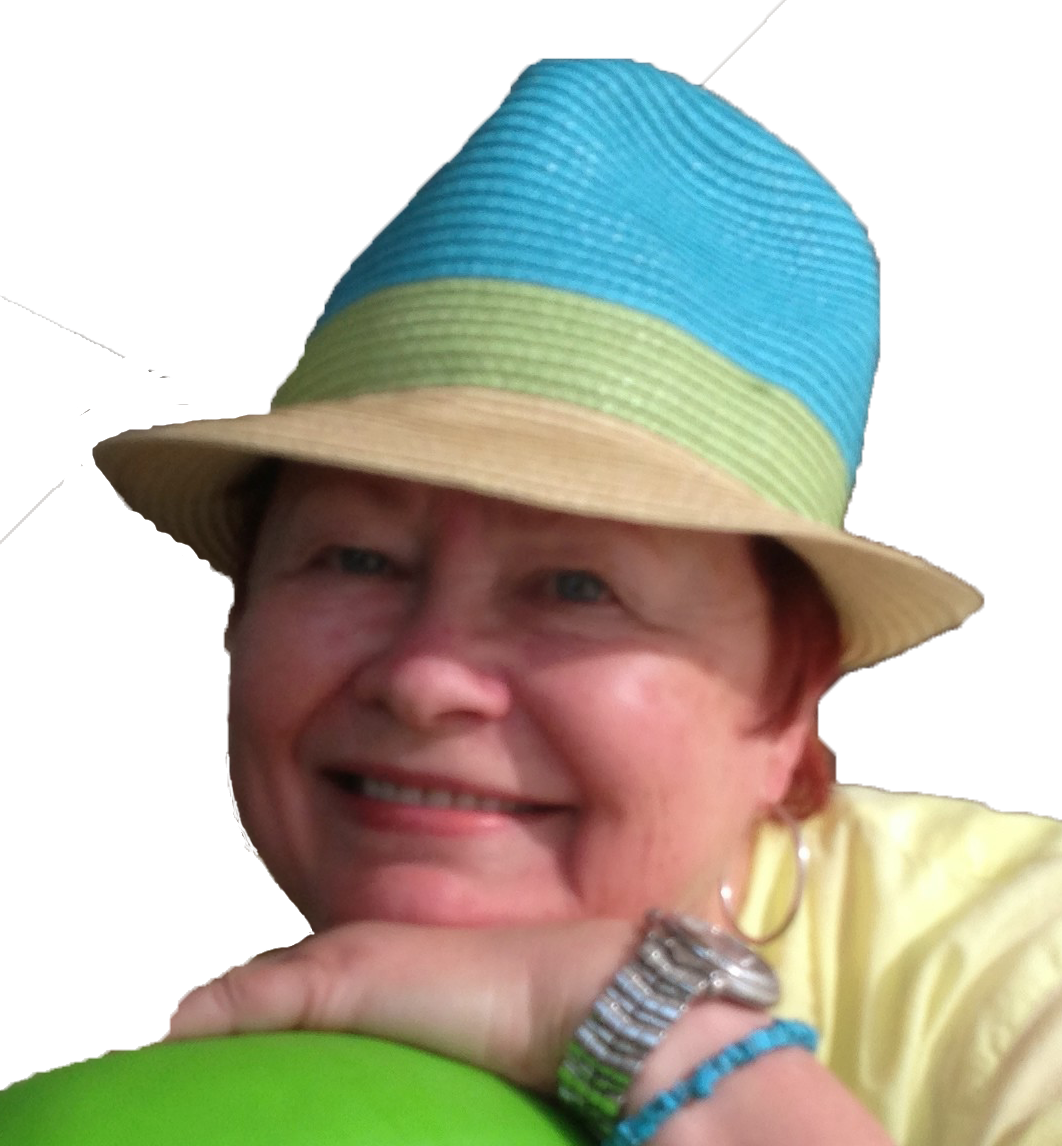 I teach people to learn and grow as artists, filling their empty time with peace.
"I believe in magic. I believe in the muse that inspires me and in my attempt to communicate a fleeting emotion into art. I believe in art's ability to heal, first the artist, then the viewer...and if by chance my art touches your soul we both win."


"I received my Axully Kit today with all the excellent supplies! So eager to get started! Thanks, Vicki! Also got what I needed for my space. So I am set!"
- Diane Ritchie
Frequently Asked Questions
When does the course start and finish?
The course starts now and never ends! It is a completely self-paced online course - you decide when you start and when you finish. You may (most do) find yourself going back over and over to cement these theories in your artist's brain.
How long do I have access to the course?
How does lifetime access sound? After enrolling, you have unlimited access to this course for as long as you like - across any and all devices you own.
What if I am unhappy with the course?
If YOU really want to learn to paint, you must understand the practice required. Just like pianists practice scales and golfers hit thousands of balls, painters have to do their fair amount of time at their easel. As Picasso said, "It took me four years to learn to paint like Rubens and a lifetime to learn to paint as a child." If YOU can communicate where you are not "getting" something, without accusing me or blaming yourself for being stoopid, I can find a solution to make the lightbulb go off in your head. I once taught a young girl to do basketweave method of needlepoint. Even though she was a slow learner with dyslexia, she never lost her patience in frustration so I was able to "invent" a way to connect with her. Before you decide to enter this school, make sure you really like me and my method of communicating…I'm all over the internet. Make sure you realize this is not a "sip and stroke" process. You will NOT be a Rembrandt on your first attempt…or your 200th. If all these things are understood on the front end, there is no need for refunds. I'd rather you not register if you have any doubts. Or you can talk to me...one on one.
Why can't I use materials I already have?
I get this one all the time. STUDENT QUALITY PAINTS WILL NEVER GIVE YOU THE BEST RESULTS. With something as challenging as learning to paint, you'll want to make sure you give yourself the best chance to succeed. If you think your supplies are similar quality to the Axully Kit, we can visit about it. I will insist on having the same colors as our kit. You HAVE to be able to match the results of the other students to succeed. Compare this to cooking—you'll never get a good pound cake if you use cornmeal instead of flour. This Axully Kit has been carefully curated to give you the best quality supplies at a reasonable price. AND, you don't have to do a thing…it will just appear at your door a few weeks into the class.
What if painting makes my back hurt, or makes me sick?
If you develop a physical reaction, there are solutions. You have to have a straight back chair at a height comfortable for working, and a preferable north-facig window (east is a close second). If you have to paint at night, you'll need balanced bright light. The supplies in the Axully Kit are made from the best pigments and have almost no odor. The paints/pastels contain only raw pigment mixed with a binder to make it stick to the surface. Watercolor uses gum arabic, Oil uses linseed oil, Soft Pastels contain gum tragacanth to hold the pigment in a stick form, Encaustic contains pure beeswax mixed with a small amount of damar resin. The Odorless Mineral Spirit (Gamsol) is virtually inert. I have you use such a small amount that it doesn't permeate your space. All of these are non-toxic, If you are still concerned, work next to an open window or put a small fan blowing away from your studio.
I can't afford this!
Be sure to get your free download of the Axully Roadmap, (bit.ly/LPRoadmap). it outlines the path I took. I had no options at the time to study a course like this. It took me at least 10 years to put the puzzle together. You can avoid the frustration and expense with the Ideal Art & Peace System. My guesstimate of my costs is much more than $15,000 for training, workshops, private lessons, and travel. I just didn't want to scare myself! Seriously, I probably have $10,000+ in soft pastels alone. Beginning students will spend way more than they need on materials some internet "teacher" uses. $50 here, $100 there. $30 for a project based class several times over. There is no magic brush or tube of paint that will be your magic elixir. If you want to paint, you have to learn the basics first so you'll be able to enjoy painting on your own. You'll be able to fix your own mistakes and KNOW which mediums you want to explore further. Project based online classes are fine…I enjoy them once in a while…but you MUST learn the basics, otherwise you are doing Sip'n'Stroke type painting. I liken it to "monkey see, monkey do". I know. I've done it that way. If you want to be a PAINTER, this path will get you started quickly and efficiently.
This is not project based!
This is a painting course, not project based technique class. There are projects when we get to the materials introduction. This is a course to give you the tools to be able to do any project you want from here. You will graduate with the ability to paint on your own, and take project based courses for specific techniques and for fun. You'll know how to get yourself out of corners you paint yourself into WITHOUT having to search for answers.